HEX DEREF is a professional 64-bit reverse engineering software written in C
#
/C
++
. Attempts are being made to develop the software to be more user-friendly, simpler to use and combine the most needed features into one making the software suitable for reverse engineering in general and for malware analysis.
The larger the binary is, the more you will benefit off a multi-threaded disassembler. The benchmark below translates machine instructions into human-readable assembly language statements using the
BeaEngine
.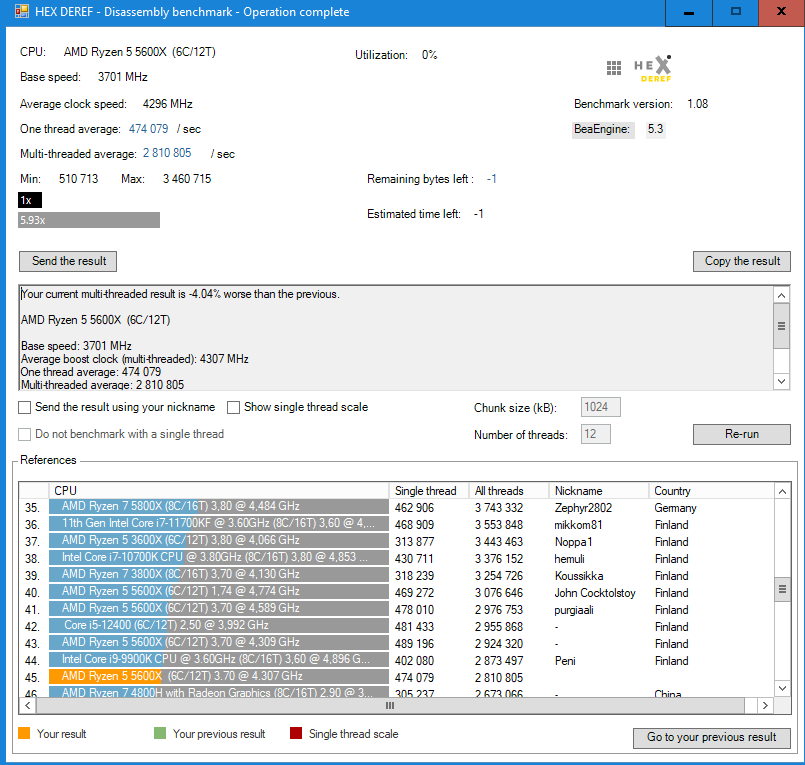 The long story short. HEX DEREF is
basically the same
as a 64-bit version of IDA-like disassembler | x64dbg simplified | CE core functionality | ReClass.NET++.
The exception to the listed tools is that some features are more sophisticated and/or made faster in HEX DEREF.
As a result, the time spent on the task is significantly reduced and even the hobbyist can get involved without having to know how to script in Python.
As of 06/2021, the tool has been developed for about (
5
) five years, usually on a daily basis. The release of the first public version is planned to happen during the summer 2021.
Developing a program like this is so demanding and time consuming that virtually all of my free time goes to the software development. The project literally requires a sponsor.