HEX DEREF is a professional reverse engineering software written in C
#
/C/C
++
and it is designed for generic reverse engineering, memory scanning, dynamic kernel and malware analysis. The software represents something like:
(A SIMPLIFIED DYNAMIC VERSION OF IDA PRO | AVX2 OPTIMIZED MEMORY SCANNER) WITH AN ADVANCED MEMORY VIEWER
For whom the program is intended?
A malware analyst who need to analyze obfuscated kernel level anti-cheats and AV's
If you're into learning windows internals, malware or rootkit analysis. Memory forensics is one part of the task and the software offers advanced memory scans for windows kernel and user mode processes
Cheat or an anti-cheat developer
You teach information security (IT) researchers in trainings, universities or colleges
If you wanted to see how the structure looks like and changes in kernel memory in real time
If you're reversing a malware, or just researching windows kernel internals for whatever reasons. You get the most out of the tool when you use the software in conjunction with WinDbg Preview and the kernel debugger (KD).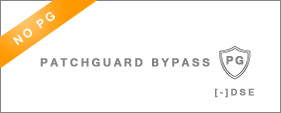 vs Cheat Engine. Outright better for kernel memory scans. A sophisticated multi-threaded disassembler that is significantly faster with IDA PRO-style initial analysis. The search engines did not found any software what with to compare the results in terms of kernel memory scans.
vs Volatility 3. You can perform kernel physical memory scans dynamically (e.g scan only the kernel memory or the entire user space memory). This functionality is backed with an advanced kernel memory viewer that can draw kernel or any user process memory in real-time as it changes. The driver allows you to dump kernel or user space memory which can be analysed later.
For whatever reasons you may have need to hide the usermode process:
UNDETECTED CE
.
*
A DKOM functionality is provided in the tool like a solution for reverse engineering and researching tasks. For example an advanced malware or an anti-cheat may not like the presence of monitoring tools and closes itself when it detects one. Having the ability to disable kernel patch protection on the fly allows you to hide the non-allowed processes.
The upcoming v1.10 PRO: Bypass EAC/BE/Patchguard DKOM PoC
* * *DO YOU NEED A CUSTOM VERSION OF THE KERNEL DRIVER FOR YOUR NEEDS OR OTHER SOFTWARE WORK?
The prices start between $499 - $4,999 USD depending on your needs
Please read this POST to learn more about payment methods and project delivery terms
Leave a message with your contact details on the official support thread if you want to use PayPal or cryptocurrenty as your payment method
*
The kernel page table walk feature allows you to dump pretty much every user and kernel memory page. This functionality enables an unattainable level of analysis and disclosure of information from the kernel memory and makes many things possible such as offline memory forensics analysis for cases you suspect that your computer is infected with a malware or rootkit.
Despite all the efforts (as of 06/2022, 5+ years of development), the tool is a work in progress (WIP).